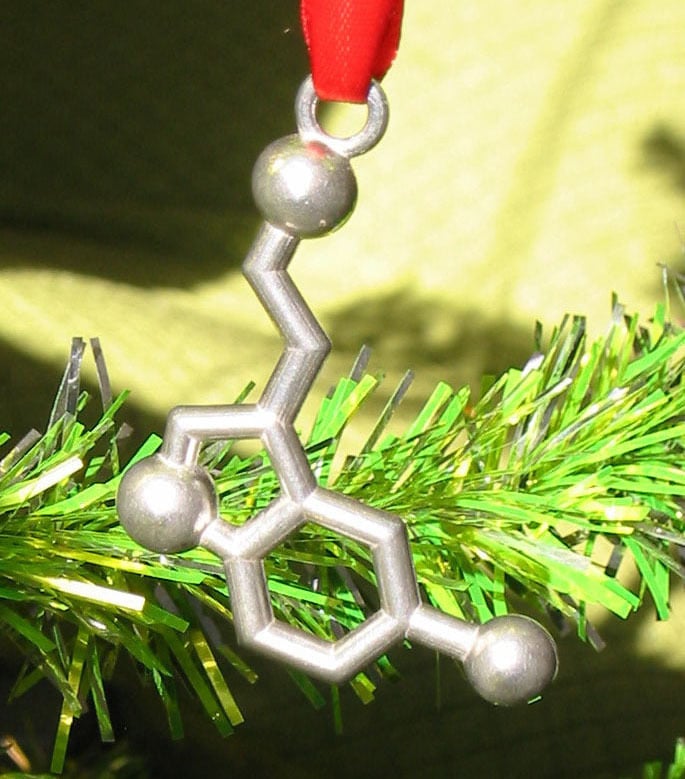 Each year, MWM offers a different molecule holiday ornament. Serotonin, the first ornament in the collection, in 2006, is back in limited quantities.
Serotonin is the molecule that makes us feel happy, satisfied, and relaxed - a wonderful sentiment for the holidays!
The shape of this pewter ornament is based on the serotonin molecule. It was designed by me and cast by the wonderful people at ToadLand Casting in Santa Fe, New Mexico.
It is about 2.5 inches long and hangs on a ribbon. It's packaged in a pretty, recycled gift box with a info card about serotonin.
Bring a little happiness to someone's holiday!