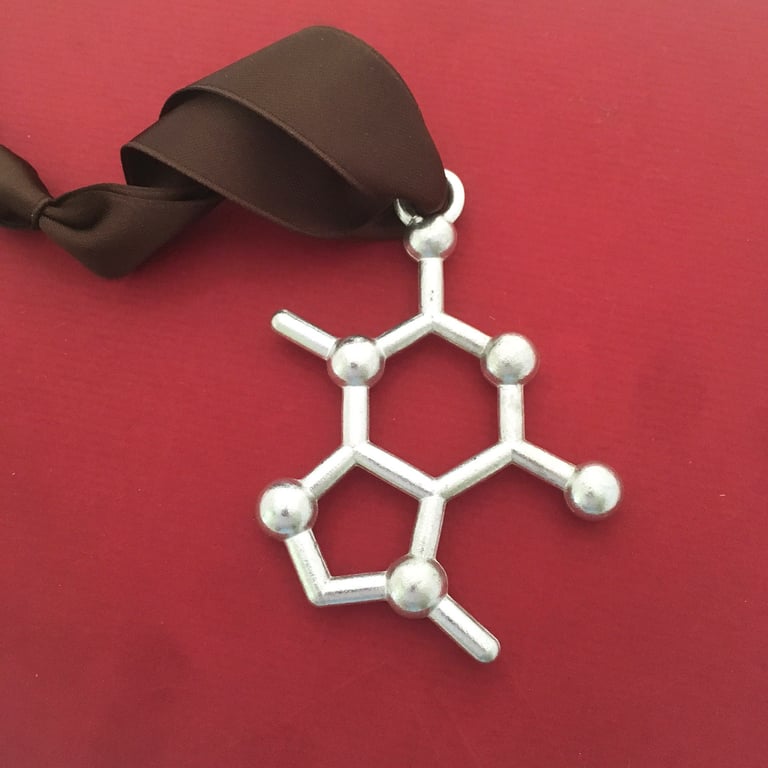 Each year, well most years, I offer a molecule ornament for to add a bit of science to your winter-solstice-centered holiday celebrations.
In my family, the rule of 2020 has been: Apply chocolate early and often. I suspect that we are not alone. So, I am pleased to announce that theobromine, a symbol of chocolate, is the molecule ornament of the year.
Some may remember that I offered a theobromine ornament about 10 years ago, but this one is redesigned and better. Plus, so needed this year!
The ornament is made in the USA of lead-free pewter. It is almost 3 inches long and is attached to a dark chocolate-hued satin ribbon. The ornament will come packaged in a recycled paper box tied with a ribbon and a little info card about theobomine - a wonderful gift for any science-interested or chocolate-interested person!